Be Youtiful CHEEKS: Be radiant, be you!
3D BEAUTY BLENDING SPONGE
Only the best for you! Specially designed with Hydro-Foam™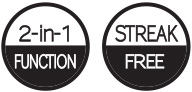 Your best flawless base partner! It ensures blending evenly for an unblemished, streak-free application with minimum product waste.
Available in 3 colours: pink, purple, turquoise
Materials:
Polyurethane (PU), Wollastonite (Mineral), Diazollidinyl Urea, Water.

How to use
Soak sponge with water and squeeze out any excess.
Apply the concealer, foundation, BB/CC cream, bronzer, or highlighter on the sponge and bounce the sponge to blend and apply evenly.
Rinse thoroughly with water or brush cleanser and allow to dry naturally.

Video tutorial